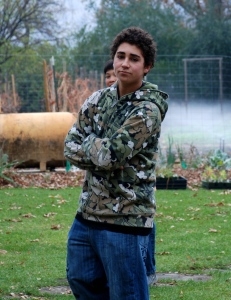 At 21, you might have taken the world
into the folds of your arms, held it softly
like a baby, or flexed your muscles
and hurled it into space, like the fire
of your bright-burning. No one knew
what the stars held for you, no one
could have held you back in the brilliance
of your life. You were a boy, a man becoming,
taken from us far too soon,
in the days and months when love
enfolded you, when forgiveness
rested in the back of your throat,
your soul entered that other realm.
These days, we live through long days
of absence, days that lead us
to months, and now, five years
of them, filled with
wondering who you might be . . .
how you'd come through the front door,
how you'd tell me about your day, maybe
even debate about things
we both thought important.
How you'd advise your brother
or rub your father's shoulders,
or share some secret
of your feelings, or hold back
and wait for an opening
between us. These days the wondering
about who you might
be, how you might answer
the call of your life leaves me
with more questions
and the unhealing bruise
of not knowing.
Stabat with immense love, Persis